Sydney Penny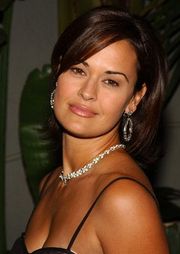 Sydney Margaret Penny was born in Nashville, Tennessee, August 7th, 1971. She is married to the artist Robert L. Powers, since 1995.
Sydney comes from an artists' family with a father who is an actor and guitarist and a mother who is a singer. She might have Cherokee origins. She is only three and a half years old when she goes up on stage for the first time: avoiding the surveillance of her big sister (she has two sisters and two brothers, all older), she uses the intermission of her parent's show to tell stories to the public!
That's a smart way of lokonig at the world.
dL0r4X <a href="http://dgtfhrpmvzvc.com/">dgtfhrpmvzvc</a>
VpmMD0 , [url=http://nvymkneqnrew.com/]nvymkneqnrew[/url], [link=http://liybbjylhzsz.com/]liybbjylhzsz[/link], http://zlpvwtpipieo.com/
8lEtNY <a href="http://nledxwbsbjba.com/">nledxwbsbjba</a>
[edit]
Hobbies
Sydney is an energetic young woman who practices martial arts, kick-boxing, surfing, swimming, yoga and devotes herself readily to gardening and to cooking when she doesn't enjoy a good old classical film.